Agriculture 2019
ABOUT THE EVENT
Theme: Innovations in Science: Agriculture and Horticulture
EuroSciCon is ready for yet another event in the form of Agriculture and Horticulture, 2019. The meet is scheduled in Paris, the capital of France on 25th and 26th February, 2019.
The 2019 meeting is supposed to be a dynamic scientific event, and will enlighten the arising issues, innovations and integrated approaches towards the newly evolving Agriculture and Horticulture practices. It is very important to know about the present scenario of agriculture due to its direct influence on the environment and eventually on the living beings. The event will be a versatile multidisciplinary gathering of globally perceived specialists who will highlight the topic "Innovations in Science: Agriculture and Horticulture". So we would like to take the opportunity to invite the experts of research for the meeting which is a 2-day program with sessions in a number of educational formats for interactive informal exchanges. We invite students to attend the meeting for a better understanding of the current aspects and trends in agricultural practices through pioneer researces.
Agriculture 2019 includes international attendee, workshops, lectures and symposia including a designated registration area, a refreshment break and gala lunch. Agriculture technologists and scientists of horticulture background can join the EuroSciCon as an international member to recieve discounts on registration. So come and join the leading experts and allied professionals on 25th and 26th February, 2019 in Paris, France to discuus the ways to develop new technologies that will renew Agriculture and Horticulture.
About Paris
Paris is the capital as well as the largest city of France. It is also the most populous and is a hub for European finance, fashion, commerce, science and fine arts. Paris being the capital is a storehouse of french riches and preserves the best of the best from the golden past. River Seine flows through this 'City of lights' and divides it into Southern Rive Gauche (left bank) and Northern Rive Droite (right bank) regions. The climate of Paris and the region of Île-de-France is temperate and is influenced by the Atlantic Ocean: it is cold but not freezing in winter, and pleasantly warm in summer. However, it does receive some continental influences at times. Late December to march is the best money saving span for visiting Paris as not much tourists opt to come in that season. June is the best season to relish and cherish the wonderful city on the whole otherwise. The city is a major rail, highway, and air-transport hub served by two international airports: Paris-Charles de Gaulle and Paris-Orly.
Paris is especially known for its museums and architectural landmarks: the Louvre, The Musée d'Orsay and Musée de l'Orangerie are noted for their collections of French Impressionist art. The Pompidou Centre Musée National d'Art Moderne has the largest collection of modern and contemporary art in Europe. The historical district along the Seine in the city centre is classified as a UNESCO Heritage Site. Other attractions include the Cathedral of Notre Dame de Paris and the Gothic royal chapel of Sainte-Chapelle, both on the Île de la Cité; The Eiffel Tower is the biggest tourist attraction. Visitors also like to see the Arc de Triomphe on the Champs-Élysées, and the Basilica of Sacré-Coeur on the hill of Montmartre. In summer, salads and fruit dishes are popular because they are refreshing and produce is inexpensive and abundant. The hunting season begins in September and runs through February. Shellfish are at their peak when winter turns to spring, and oysters appear in restaurants in large quantities.
TRACKS
TRACK 1 Agriculture Engineering: Agricultural engineering is the branch of engineering that deals with the applied use of the scientific and technological advancements for efficient production and processing of food, feed, fibre and fuels. It is a combination of civil, electrical, mechanical and chemical engineering principles with the basics of agriculture and technology related to it. The key goal of this discipline is to improve the efficacy and the sustainability of the on-going agricultural practices.
Agricultural Advanced Machines
Agricultural resource management
Precision farming
Bio-information system
Remote Sensing and Agri GIS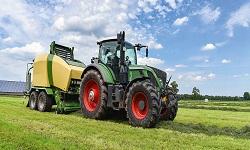 TRACK 2 Post-harvest Technology: Post harvest technology plays a major role in fulfilling the dietary needs of the people through proper processing which includes the elimination of nutritional losses from the food products and adequate fortification. It carries a great potential for developing rural industries as post harvesting is vital for healthy processing and consumers are attracted to the quality of these well-processed products.
Agricultural science
Plant pathology and plant-microbe biology
Plant environmental sciences and forest ecosystems
Plant breeding and molecular breeding
Plant biotechnology
Post-harvest technology of oilseeds and pulses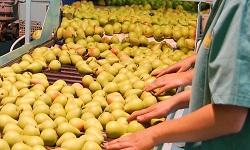 TRACK 3 Agriculture Law and Policy: Agriculture law is a broad canopy that covers seed, water, fertilizer, pesticide use, agricultural infrastructure, agricultural insurance, agricultural marketing, agricultural labour, agricultural finance, farming rights, land tenure and tenancy system and law on Agricultural processing and rural industry. Issues of environmental law, sustainability, animal welfare, and food law and policy are monitored under Ag-law.
Agricultural labour
Agricultural finance
Farming rights
Land tenure
Agricultural exceptionalism
Agricultural district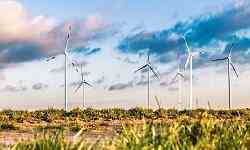 TRACK 4 Rice and Wheat Research: Rice is one of the most consumed cereal in the world as a food product. Rice is the seed of the grass species Oryza sativa or Oryza glaberrima. Rice is important with regard to human nutrition and caloric intake, providing more than one fifth of the calories consumed worldwide by humans. Many species of wheat together make up the genus Triticum of which the most widely grown is common wheat (T. aestivum).
Hybrid rice & wheat
Rice & wheat diseases
Rice nutrition
Functional properties of rice and wheat
Rice blast
Golden rice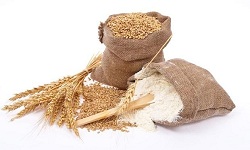 TRACK 5 Food and Nutrients: Smart nutrition and food choice can be the factors that ensure a healthy intake. Understanding good nutrition and managing the food accordingly can help in prevention of diseases. A proper balanced diet is the solution to a healthy living and should include the essential nutrients like proteins, carbohydrates, fats and oils, fibre, vitamins and minerals in adequate amount simultaneously fulfilling the body's water demand as well.
Food science and chemistry
Public health research
Nutrition and metabolism
Human nutrition and dietetics
Nutrition value and quality of foods
TRACK 6 Horticulture: Horticulture falls between domestic gardening and agriculture, though all forms of cultivation naturally have close links. Horticulture is all about growing fruits and vegetables for consumption and ornamental plants for commercial purposes. Olericulture which is concerned with ornamental plants mainly focuses on herbaceous plants which can be easily accommodated in homes and indoor places for beautification.
Fruit and vegetable breeding
Arboriculture
Turf management
Seed physiology
Horticultural produce marketing and value chains
Hybrid Treatment Systems to Remove Nutrients and Pathogens from Horticultural Runoff Waters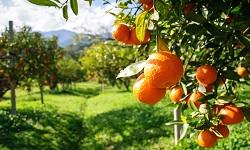 TRACK 7 Agriculture and Food Safety: The food borne illnesses not only affect the health but also lead to a drastic downfall of the economy. However, these can be prevented by application of certain principles right from on-farm production, to processing, distribution, storage, selection, preparation, and consumption. Awareness about food safety can render benefits to the nation both economically and socially.
Food and nutrition security
Sustainable intensification of food production systems
Innovative ways of feeding increasing population
Food storage and technology
Fermentation Technology and Cereals
Post-Harvest Handling and Processing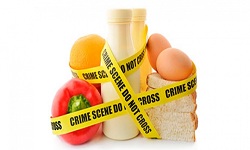 TRACK 8 Agroforestry: Agroforestry is the solution to addressing issues of environmental, economic or social concern. Traditional and modern land-use systems where trees are managed together with crops and animal production systems optionally are highlights of agroforestry. Such integration practices help to improve the social, economic and environmental conditions through diverse natural resource management systems.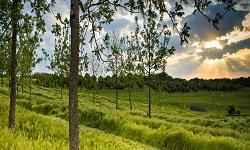 TRACK 9 Crop Protection: Crop protection is mainly done in order to reduce the effect of adverse pest, weed, climatic and disease conditions. It prevents the action of inhibitors on the plant crops which restrict the growth of fruit, vegetable and other horticultural plants. Good crop protection practices aid in a higher yield of crops, thus generating greater revenues.
Cover crops and trap crops
Integrated pest management
Biological pest control
Biochemical pesticides
TRACK 10 Entomology: Entomology is the study of insects and their behaviour. It is a more specific discipline of zoology. Professional entomologists contribute to the betterment of humankind by analysing the role of insects as disease vectors and finding ways of protecting food, crops and livestock from being damaged.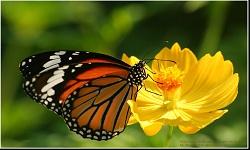 TRACK 11 Agronomy and Crop Sciences: Agronomy refers to the application of science and technology to study plants for commercial use. This includes using plants for food, fuel, fibre, and land reclamation. Agronomy deals with managing the environmental impact of agriculture, food production, food fortification, and extracting energy from plants, encompassing areas like plant genetics, plant physiology, and soil science.
Efficient crop production
Seed technology
Forage crop & grass science
Crop genetics and breeding
Physiology and ecological research on herbs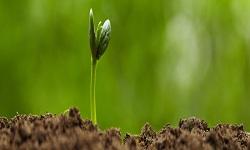 TRACK 12 Agriculture Polymers: Functional polymers turned out to be the revolutionaries for the food and agriculture sector during the last decade. Due to the advancement in the techniques the problems related to crop pathogens and other viral infections and attacks are being tackled. Biodegradable polymers are being extensively used in the present time as a safer substitute for plastics which hinder the food chain and pollute the environment.
Polymeric biocides and herbicides
Hydrogel agriculture technology
Water-insoluble polymers
Polyacrylamide preparation
Soil conditioners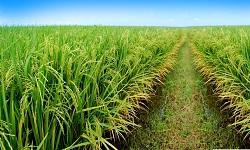 TRACK 13 Ecology: The scientific study of relation, abundance and distribution of organisms and their relative interaction with the environment is called as ecology. It is a web or network of relations among organisms at different scales of organization, from smallest bacteria to the huge tropical forest trees. Physiology, genetics, behaviour and evolution are the primary disciplines relating to ecology.
TRACK 14 Plant Science: The science of plant life is commonly known as botany or phytology. Originating as herbalism with the efforts of early humans, the discipline has grown widely now covering fungi and algae as well. The research topics of botany include plant growth, structure, reproduction, biochemistry, metabolism, development, diseases and plant taxonomy. Botanical research extends to breeding, forestry, horticulture and agriculture.
Plant genetics and genomics
Plant anatomy and morphology
Plant biochemistry
Plant and environment
Plant diseases
Bryology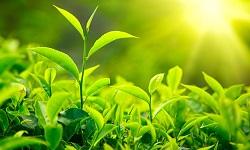 TRACK 15 Soil Science: Soil science is the basic study of the formation, mapping, classification and other properties of soil, which is considered to be a natural resource. Together they aid in soil management. Engineers, agronomists, geologists, ecologists, biologists, microbiologists, archaeologists, and regional planners contribute to further knowledge of soils and the advancement of the soil sciences.
Land and water management
Soil and Plant Analysis
Soil Microbiology and Soil Remediation
Soil chemistry
Soil fertility & plant nutrition
Microbial inoculant
Soil physics and advance physical techniques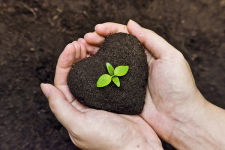 TRACK 16 Soil Fertility: The potential that a soil holds to sustain agricultural plant growth in it is termed as soil fertility. A good soil provides the necessary nutrients and water required for plant growth and simultaneously does not carry any toxic component which may hinder their reproduction and growth phenomenon. Soil depth, soil pH, soil organic matter content, internal drainage, nutrient content and presence of microorganisms are the factors that affect the soil fertility.
Soil fertility testing
Evaluation of soil structural quality
Soil compaction
Soil carbon in tillage systems
Nitrogen management
Efficient use of poultry manure
TRACK 17 Agriculture and Environment: Relating environmental concerns into the Agricultural Policy aims to minimise the threat of environmental degradation and increasing the sustainability of agro-ecosystems. The links between the richness of the natural environment and farming practices are complex so the need to consider them equally at any step is must. The impact of farming practices on environment can thus be either means-based or effect-based.
Global warming & agriculture
Climate change impacts on agriculture
Mitigation and adaptation
Forecasting in agriculture
Effects of CO2 on plant growth
New crops for a new climate
TRACK 18 Organic Farming: Organic farming is the enhancement of soil fertility and biological diversity while prohibiting synthetic pesticides, antibiotics, synthetic fertilizers, genetically modified organisms, and growth hormones. It is an integrated farming system that strives towards sustainability. It does not pose any impact on the soil and underground water unlike conventional farming using fertilizers and pesticides.
Soil amendments of animal origin
Terrified biomass development
Consumer's advantage
Organic orchard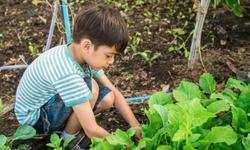 TRACK 19 Greenhouse: A greenhouse is a structure having walls, roof and is covered with a transparent sheet from all sides for the light to penetrate and reach the plants inside. Specific plants that require regulated climatic conditions are bred and grown in it. The benefits of having a greenhouse include successful transplant, fresh fruits and vegetables and ability to grow plants which otherwise would not have been able to survive in that climate.
Gas emissions
Construction of greenhouse
Solar radiation anomalies
controlling plant Production in a greenhouse by LED light
deep winter and cold climate greenhouse
Energy saving in greenhouses based on plant physiology
Natural pollinators in greenhouses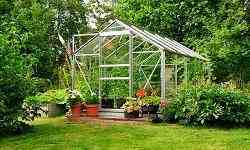 TRACK 20 Agricultural Infrastructure: Application of DNA fingerprinting and tissue culture in present day agriculture plays an important role in increasing the productivity. The factors like high soil productivity, improved crops, better plant protection, supply of balanced crop nutrients, efficient water management, post-production management for value-addition and marketing, are responsible for higher yield.
Rural infrastructure
Irrigation in agriculture infrastructure
Aquaculture
Fish farming
TRACK 21 Genetic Engineering: Genetic engineering deals with adding one or more new traits to the original DNA of an organism, which were actually not present previously, and can be advantageous in maximizing its application and use. Cloning is one of the prime focuses of genetic engineering in-spite of being a controversial issue. It is the replication of the DNA of an organism to produce the exact identical twin.
Genetic manipulation
Antibiotics and vaccines
Genetic variability and random mutation
Genetically modified herbicide-resistant crops
Bio-ethics
TRACK 22 Nanotechnology: Manipulation of matter on an atomic, molecular, and supramolecular scale is known as nanotechnology. Nanotechnology is naturally very broad and includes fields of surface science, organic chemistry, molecular biology and also semiconductor physics. The applications include nanomedicine, nanoelectronics and biomaterials energy production.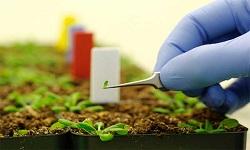 TRACK 23 Livestock Farming: Factory farming or intense livestock farming is something that increases the production output, cutting down the production cost for commercial purpose up to a certain extent. Livestock are generally reared for labour and for commercial production of meat, eggs, milk and other animal products like fur, leather and wool. Livestock farming plays a major role in economic and social boost in the rural areas.
Breeding techniques
Environmental impact
Animal health
Better yielding practices
Livestock diseases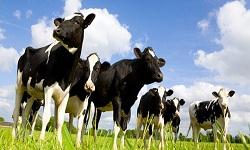 TRACK 24 Fertilizers: Fertilizers are compounds that are added to plants to promote growth. They are classified as organic and inorganic. Inorganic fertilizers contain simple inorganic chemicals while organics contain dead leaves and plant matter and animal waste. Nitrogen, phosphorus and potassium are the main elements in the fertilizers. The secondary components include calcium, sulphur and magnesium.
Application of fertilizers
Constraints in bio-fertilizer technology
Nitrogen & Phosphate fertilizers
Potassium & Compound fertilizers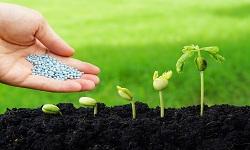 TRACK 25 Agricultural Production Systems and Agribusiness: Modern food production encompasses a range of activities related to agriculture and business disciplines. The term Agribusiness is a portmanteau of the two disciplines and enlightens the major areas that deal with the production of agricultural products and their interdependence. Animal feed, bio-fuels and micro-ingredients are examples of agribusiness products.
Agricultural Economics
Crop cultivation systems
Final product-generating enterprises
Agri-business And Financial Management
Corporate farming
TRACK 26 Agriculture Extension: Farmer education regarding the knowledge of agricultural practices and their implementation in science and technology is the basic concept of agriculture extension. Educators from different disciplines, including agriculture, agricultural marketing, health, and business studies come together to educate the farmers about the new trends of farming through numerous communication and learning activities.
Extension education
Subsistence crops
Green revolution
Business studies
Extension services
Sustainable intensification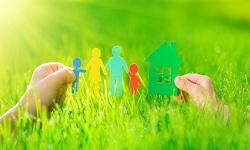 TRACK 27 Water Management: Good water management of dams and levees reduces the risk of harm due to flooding. Water management is thus the control and movement of water resources to minimize damage to life and property. Another objective is to maximize efficient beneficial use of the same. Irrigation water management systems are the best for use of limited water supplies for agriculture.
Water resources planning and management
Water & energy efficiency
Sustainable facilities & infrastructure resiliency
Water conservation programs
Climate change mitigation and adaption
Alternate water sources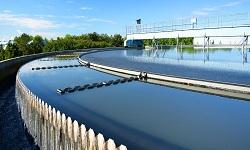 TRACK 28 Agriculture Waste Management: For different categories of waste to be disposed in the right way, agri-waste management is a great concern. It facilitates the sorting of the waste into biodegradable and non-biodegradable followed by subdivisions of each into subcategories based on the hazardous nature. Risk assessment is a method to inspect, follow and manage apt disposal techniques. Compositing and burning are commonly for solid waste treatment.
Biological process
Nitrogen control
Land disposal
Physical and chemical treatment
Utilisation of agricultural waste
TRACK 29 Bioenergy and Bio-resources: The energy generated from animals and plants and their by-products is known as bio-energy. The source is inexhaustible and thus energy can be replenished by nature. Non-fossil biogenic resources which can be used by humans are called bio-resources. They serve the purpose of energy carriers, food production and as substantial products.
Bio-resources pre-treatment
Bio-resource recovery and recycling
Bio-resources for bio-fuels(liquid and gaseous)
Bio-resources thermochemical conversion
Bio-resources for bio-based chemical and products
Bio-refineries
Systems approach [bio-resource systems analysis, life cycle assessment (LCA), carbon accounting]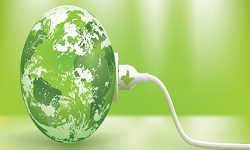 TRACK 30 Landscaping: Landscaping is the modification of the visible land area including living elements comprising of flora and fauna, natural elements like terrain and water bodies, abstract elements like lighting and weather conditions. A fine hand in horticulture is necessary for landscaping in order to mould and modify the surroundings as per the requirement.
Wild Style (Naturalistic) Planting
Designing Spaces with the borrowed landscape
Formulaic Mixed Perennial Plantings: new ways to green our cities
Interpreting the Site and Landscape Integration
Reimagining the Urban Landscape
Poetic Expressions of Landscape and Culture
LEARN MORE
Agriculture and Horticulture universities in Europe:
Technical University Munich | Swedish University Of Agricultural Sciences | Alma Mater Studiorum (University Of Bologna) | University Of Hohenheim | Agro, Paris Tech | Ghent University | University Of Copenhagen | Eth Zurich (Swiss Federal Institute Of Technology | University Of Reading | Wageningen University | Latvia University of Life Sciences and Technologies | University of Kassel | University of Natural Resources and Life Sciences, Vienna | Trakia University, Agricultural Faculty, Stara Zagora | Agricultural University of Plovdiv, Plovdiv | University of Forestry, Sofia | Technical University of Varna | Institute of Agricultural Economics, Agricultural Academy, Sofia | Czech University of Life Sciences Prague | Mendel University Brno | Aarhus University | Royal Veterinary and Agricultural University | University of Helsinki | HAMK University of applied Sciences | School of Agriculture Savonia University of applied sciences | JAMK University of Applied Sciences | Christian-Albrechts-Universität zu Kiel | Friedrich-Wilhelms-Universität Bonn | Georg-August-Universität Göttingen | Justus-Liebig-Universität Gießen | Landwirtschaftlich-Gärtnerische Fakultät | Humboldt Universität, Berlin (formerly Agricultural University of Berlin) | Leibniz University Hannover | Martin-Luther-Universität Halle-Wittenberg | Technische Universität München
Agriculture universities in North America:
University of British Columbia | Grande Prairie Regional College, Alberta | University of Alberta | University of Saskatchewan | University of Manitoba | Ontario Agricultural College | University of Guelph | McGill University in Montreal, Québec | Arkansas State University | Iowa State University | Kansas State University College of Agriculture | University of California at Davis | University of Missouri | University of Nebraska, Lincoln | University of Florida | Abraham Baldwin Agricultural College | Alabama Agricultural and Mechanical University | Alcorn State University | Auburn University | Angelo State University | California State University Fresno (Fresno State) | Clemson University | Colorado State University | Cornell University College of Agriculture and Life Sciences | Delaware Valley University | Eastern Kentucky University | Louisiana State University | Michigan State University | Mississippi State University | Missouri State University | North Carolina State University | North Dakota State University | Oklahoma State University | Purdue University | Stockbridge School of Agriculture | The Ohio State University | University of Delaware | University of Florida | University of Massachusetts, Amherst | University of Wisconsin–Madison | Utah State University | Washington State University
Agriculture universities in Asia:
Gansu Agricultural University | Huazhong Agricultural University | Hunan Agricultural University | Hebei Agricultural University | Banaras Hindu University, Varanasi | G. B. Pant University of Agriculture and Technology, Pantnagar | Tamil Nadu Agricultural University, Coimbatore, Tamil Nadu, India | Faculty of Agriculture, University of Kurdistan | Faculty of Agriculture, University of Baghdad | Henan Agricultural University | Inner Mongolia Agricultural University | Jiangxi Agricultural University | Nanjing Agricultural University | Shanxi Agricultural University | Shenyang Agricultural University | Aligarh Muslim University | Chandra Shekhar Azad University of Agriculture and Technology | Indian Agricultural Research Institute | Indira Gandhi Agricultural University | Indian Veterinary Research Institute | University of Horticultural Sciences, Bagalkot | Uttarakhand University of Horticulture and Forestry | Islamic Azad University of Qaemshahr | Islamic Azad University of Shabestar | Agricultural University of Sari | Faculty of Agriculture, University of Kwofa | University of Thi-Gar | University of Maissan | University of Waset | University of Anbar | University of Dyalla | University of Karbala | Chiba University | Hirosaki University | Obihiro University of Agriculture and Veterinary Medicine | Osaka Prefectural University | Tokyo University of Agriculture and Technology | Chongjin University of Agriculture | Hyesan University of Agriculture | Kanggye University of Agriculture | Hamhung University of Agriculture | Sindh Agriculture University | Balochistan Agriculture College | University of Agriculture, Peshawar | University of Karachi | Asian Institute of Technology | United Arab Emirates University
Agriculture and Horticulture Societies:
The Agriculture, Food, and Human Values Society | New Jersey Agricultural Society | International Society of Precision Agriculture | Agricultural Economics Society of Japan | Agricultural Development and Training Society | ​Society For Engineering In Agriculture | New York State Agricultural Society | MANRRS | Airdrie & District Agricultural Society | National Geographic Society | Agricultural Society of Nigeria | Canadian Agricultural Economics Society | Hingham Agricultural and Horticultural Society | International Society for Horticultural Science | The Agri-Horticultural Society Of India | American Society for Horticultural Science | Bobcaygeon Horticultural Society | Horticultural Society of London
Agriculture and Horticulture journals:
Advances in Agriculture | Current Agriculture Research Journal | International Journal of Agriculture and Environmental Research | Annual Review of Entomology | Annual Review of Phytopathology | Frontiers in Ecology and the Environment | Global Ecology and Biogeography | Remote Sensing of Environment | Agricultural and Forest Meteorology | International Horticulture Journal & Research | World Journal of Agricultural Sciences | Journal of Horticulture and Forestry | Journal of Horticultural Science | Journal of Agricultural and Biological Science | Journal of the American Society for Horticultural Science | Scientia Horticulturae | The Horticulture Journal | Indian Journal of Horticulture | World Journal of Agricultural Sciences | Biological Agriculture and Horticulture | Journal of Horticulture and Forestry | World Journal of Agricultural Sciences | European Journal of Horticultural Science | Journal of Environmental Horticulture | Journal of Horticultural Research | International Research Journal of Horticulture
Agriculture and Horticulture conferences in USA:
CCA Convention, 18-20th June, 2018, Loveland | Annual Menus of Change Leadership Summit, 19-21st June, 2018, Poughkeepsie | Sustainable Agronomy Conference, 26-27th June, 2018, Madison | National AITC Conference, 25-29th June, 2018, Portland | Organic Produce Summit, 11-12th July, 2018, Monterey | InfoAg, 17-18th July, 2018, St. Louis | Organic Reactions & Processes, 15-20th July, 2018, Easton | The Cullowhee Native Plant Conference, 18-21st July, 2018, Cullowhee | Ag Transportation Summit, 25-26th July, 2018, Washington DC | Farm to Table International Symposium (F2Ti), 7-8th Sep, 2018, New Orleans | All Things Organic Conference, 13-14th Sep, 2018, Baltimore | Summit on Advancing the Agriculture Economy Through Innovation (Ag Innovation Summit), 20-21st Sep, 2018, Fort Collins | World congress on Plant Pathology & Plant Biotechnology September 24- 25, 2018, Dallas | Global Summit on Agriculture, Food Science and Technology October 26-27, 2018, Boston
Agriculture and Horticulture conferences in Europe:
11th International Veterinary Congress, July 02-03, 2018, Berlin, Germany | 13th International Conference on Agriculture & Horticulture, September 10-12, 2018, Zurich, Switzerland | Annual Congress on Veterinary and Animal Health Paris, France | 6th Global Summit on Plant Science, October 29-30, 2018, Valencia, Spain | 5th Annual Congress on Plant & Soil Science, February 28- March 01, 2019 London, UK | 12th World Congress on Plant Biotechnology & Agriculture, April 08-09, 2019 Prague, Czech Republic
Agriculture and Horticulture conferences in Asia:
8th International Conference on Asia Agriculture and Animal (ICAAA 2018), 26-28th July, 2018, Singapore | 8th International Conference on Environmental and Agriculture Engineering (ICEAE 2018), 26-28th July, Singapore | 4th International Conference on Sustainable Agriculture Technologies (ICSAT 2018), 19-21st Oct, 2018, Taichung, Taiwan | 6th International Conference on Food and Agricultural Sciences (ICFAS 2018), 14-16th Nov, 2018, Kuala Lumpur, Malaysia | 6th International Conference on Agriculture and Biotechnology (ICABT 2018), 19-21st Dec, Bangkok, Thailand | 3rd International Conference on Food and Agriculture Technologies (ICFAT 2019), 12-14th Jan, 2019, Langkawi, Malaysia | 2nd Int. Conf. on Agriculture, Food and Biotechnology (ICAFB 2019), 23-25 Jan, Singapore | 4th Annual Rural Development Conference, 19-21st July, 2019, Bangkok, Thailand